The Evangelism Toolkit
By James Choung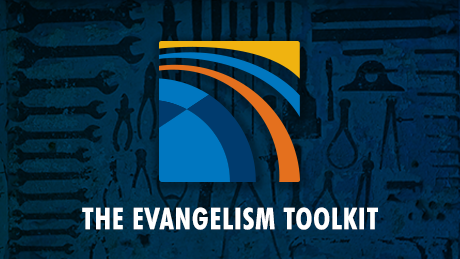 John 3:8 reminds us that when it comes to spiritual rebirth, the Spirit blows wherever He pleases. In evangelism, we merely seek to respond to the Spirit's initiative in the lives of our friends who don't know him yet.
Given that, would you want to know about the most effective evangelism tools the Spirit uses in our movement? What if we told you there were four of them? And what if we also told you that we created resources, including theological papers, training curriculum, and videos created by 2100 Productions around all four of them? And then we put them all on a flash drive for you to have with you at all times? And in the event you misplace your flash drive – or don't have time to order one – you could just go online and get everything there as well? And when you went online, what if you found everything formatted well and easy to use?
Would that get your evangelism blood flowing?
We're pleased to announce the Evangelism Toolkit, an evangelism resource developed in partnership with 2100 Productions and the Evangelism Department. In it, you'll find most everything you'll need to train on the Big Story, the Five Thresholds, Coaching Proxe Stations and Calls to Faith in both large groups and small groups.
As you use it, we'd love to hear from you. Tell us what's working well, and what needs to be changed. And in the end, we hope that these resources are merely the sail to catch as much as the Spirit chooses to blow.